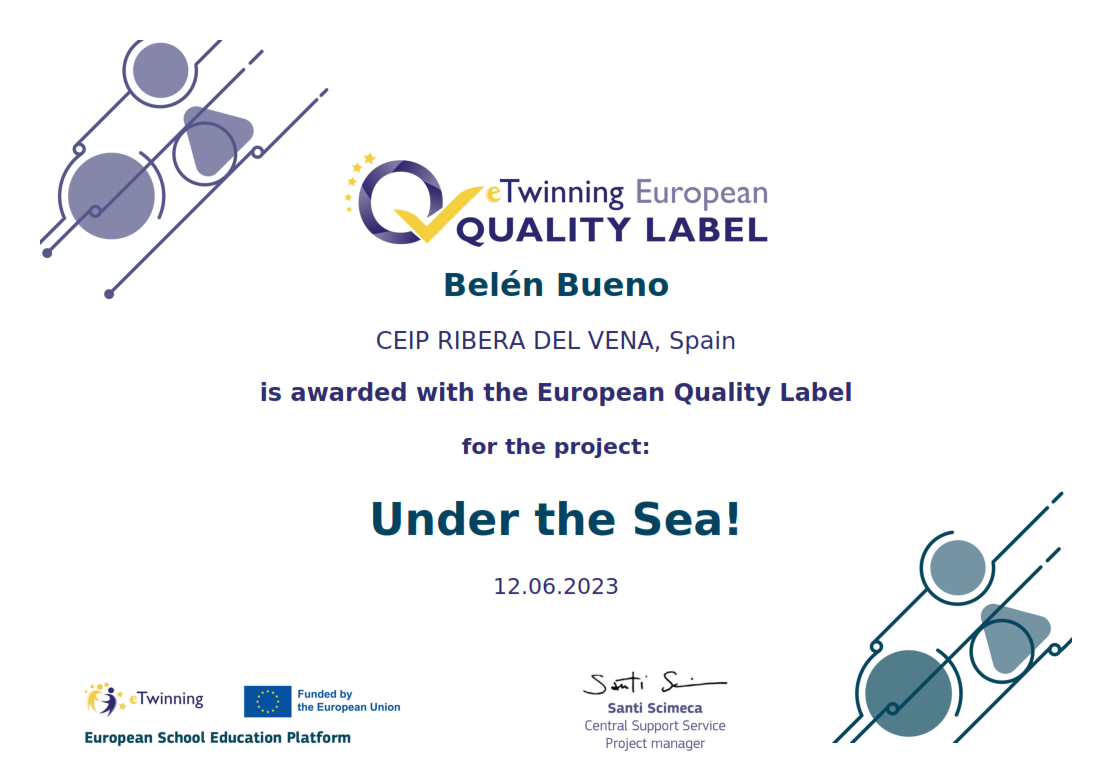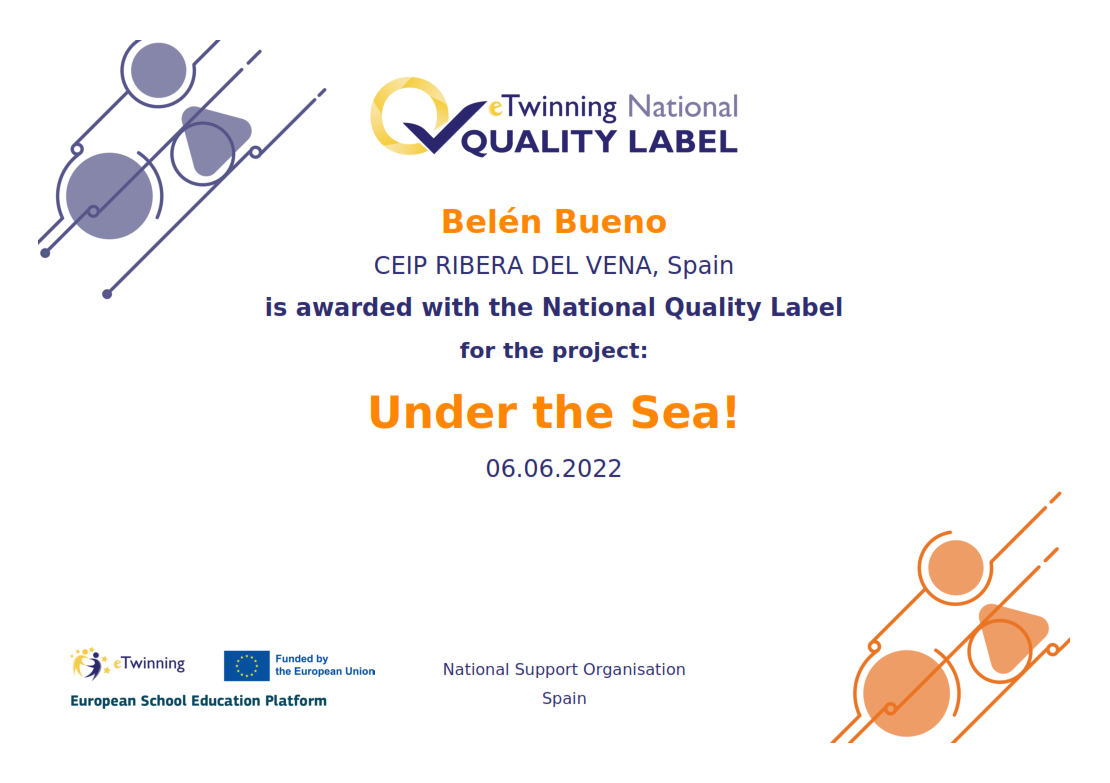 'Under The Sea' will be a continuation of the successful eTwinning Olympic projects in 2019-20 and 2020-21 inspired by Steven Hales, a resourceful and dedicated English teacher from the UK. This year's project will encourage collaboration among students, their teachers, and their project partners, developing creative language, ICT and media skills, as well environmental awareness. The project will be based on monthly or every 2 months activities from September 2021 to June 2022. The starting point will be the song by the Beatles, 'The Octopus's Garden', and the subsequent book by Ringo Starr. Students will be encouraged to create the project logo, explore the science of the oceans, discover the creatures that live in the sea across the world and create art projects. The project will also focus on the environmental challenge to the Sea with global warming and pollution. Students will be working collaboratively to find possible solutions to these challenges.
Here is a little video of our activity in Spain: our logos, marine monsters and a song cover. We hope you enjoy it!
We show you our choreography and cover of the song "Octopus's garden".Greetings from Spain!
Congrats to the winner
Thank you for voting my design.
Our students from Ribera del Vena in Burgos, Spain, singing Jingle Bells in Spanish.
Here you can see how our students work as translators. They are translating into Spanish the video Octopus hatching eggs. The loved this activity!
We've been working on the Art Challenge for the last few days. Here you can see our students' creations. We feel very proud of them!
We call for peace in Ukraine!